Accessibility, Leadership, and Company Culture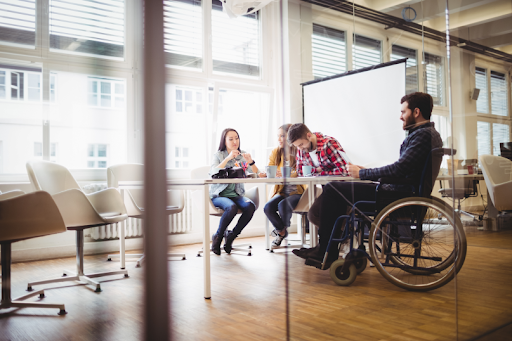 ---
You'll get
Unlimited Access
25 Minutes of Course Content
Certificate of Completion
---
Subjects covered
Business

Culture

Legislation
Course description
Building a company culture focused around accessibility requires buy-in from leadership teams. In order to get that buy in, it is critical for leaders to understand what accessibility is, what laws are related to it, and how it benefits everyone. When integrated into your company's development and publishing processes, accessibility can be implemented in a cost-effective, efficient manner.
This training module is designed to help company leaders learn how to integrate an accessibility mindset into their organization, start web accessibility initiatives, learn about accessibility focused laws and how to apply accessibility standards.
What's Inside?
Video Content
Lesson-specific supplemental videos
Useful Accessibility Tools
Tools to practice the course concepts
Additional Reading
Resources to continue your learning
Who is this for?
Company Leaders
Change starts with you. This course will educate you on the core concepts of web accessibility and help build your roadmap for building a company culture around it.
Course outline
Why is Accessibility Important?

The Return on Investment of Accessibility

Accessibility Mindset

Integrating Accessibility

Go Beyond

Planning with Accessibility in Mind

Potential Steps to Achieving an Accessibility Focused Goal

Implementation and Monitoring

Engaging Assistive Technology Users

The Legal Landscape

Americans with Disabilities Act (ADA)

United States – The Rehabilitation Act of 1973

United States – Section 504 of the Rehabilitation Act of 1973

United States – Section 508 of the Rehabilitation Act of 1973

United States – Domain Specific Accessibility Laws

Canada – Accessibility for Ontarians with Disabilities Act (AODA)

European Union – EN 301 549

Additional Laws

Go Beyond

Understanding WCAG

Automated Scanning versus Manual Testing

Automated Scanning

Manual Testing

Maintaining Accessibility

Go Beyond